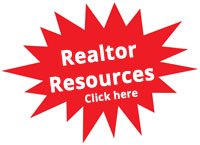 My name is Nick VanVorst.  I have been working in the mortgage industry for over a decade and have closed a countless number of loans with a wide variety of lending scenarios.

Because we are a wholesale mortgage lender we are equipped with flexible mortgage programs beyond what a bank or credit union may offer.
This allows me to handle those "hard to get done loans" while avoiding the red tape that can slow down the process in a time sensitive situation. 
Read More…
CONVENTIONAL LOANS
GET FINANCED WITH 3-20% DOWN
Conventional loans were the first traditional mortgage loans made by lenders and can be used to purchase a primary residence or rental properties.
Lean more
RURAL DEVELOPMENT LOANS
LOANS AS LOW AS $0 DOWN, 100% FINANCING
In certain communities, Rural Development loans are a great way to purchase a home with little money out of pocket.
Learn more
VA LOANS
LOANS AS LOW AS $0 DOWN, 100% FINANCING
If you are a qualified veteran, a VA Loan may be the perfect solution to help secure a mortgage with little or no money down.
Learn more
FHA LOANS
DOWN PAYMENTS AS LOW AS 3.5% DOWN
FHA home loans are a great way for a first time home buyer to become a home owner.
Learn more